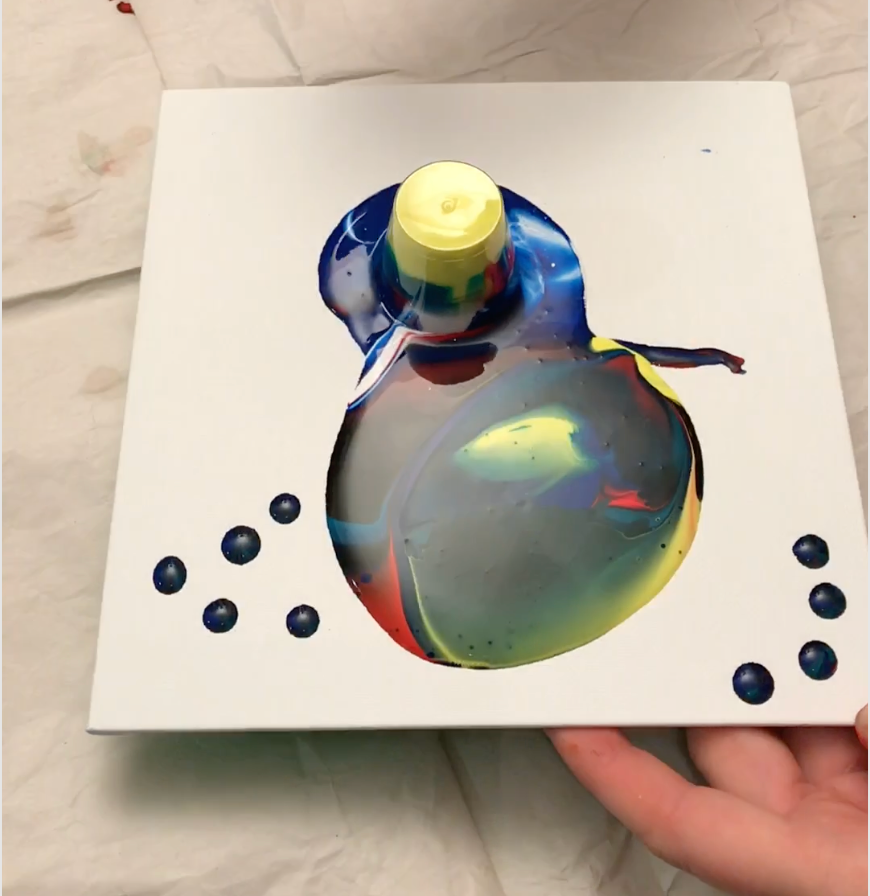 How are the prints made?
I had my paintings scanned at the local print shop at the highest resolution the could do. Then I got to work placing the paintings as images onto different garments - pants, purses, duvet covers, phone cases, you name it, I made it beautiful. This website is a collection of all of the things I designed with my paintings. The boots are my absolute favourite, and I hope you like them too!
View Process
Rainbow Studio Aesthetic Clothing Collection
Aura Splash

Experience a burst of color with this combat-style boot. Featuring a stunning combination of reds, oranges, yellows, greens, and blues, it adds a touch of vibrancy that perfectly matches your aura.
What is Rainbow Studio Aesthetic?
A clothing line designed with signature, one-of-a-kind prints
Craft Effortless Ensembles
You Probably Need a Matching Sports Bra

I said what I said. These ones are great. They wash easily and provide solid support (with removable soft cups). They come in all of the solid colours and prints.

Grab some Not-So-Sneaky Sneakers

Get the perfect pair of sneakers that match your style. Our collections features loud colours and silent grips.

Don't Forget the Scarf!

Complete your outfit with a seamlessly with a scarf. Elevate your style effortlessly.